FEATURED OUTDOOR PAVILION PROJECTS
Create the ultimate outdoor living space with a gorgeous new pavilion on your property.
Don't Just Take Our Word For It! 


"Had my 900 sq/ft rooftop deck and pergola recently built by Joel, Matt, and the Unique Deck Builders team. The craftsmanship on the modern style pergola was better than i could have imagined. The weatherproof decking is quality and looks great. Thank you Joel, Matt, and team. Great job!"
–FRANCO B


"We are so happy with our new Deckorator deck and pergola. We called Joel and Unique Deck on recommendation from our neighbors that had them build their garage roof deck last summer. We were not disappointed. Bid was competitive, kept within budget, and there were no hidden charges."
–LUARA YEDINAK
Chicago Outdoor Pavilions
Chicago area Roof Top Pro's , Pavilions, Covered Roofs, Shade Structures, Covered Spaces, Chicago areas top Award-winning design firm.
Unique Deck Builders is your one stop source for the Design and Build of your custom outdoor Pavilion that can be designed and added to any Chicago roof top deck, Garage Roof Deck space or flat roof.
We have 39 years of experience, trust, we pride ourselves with the best designs and meticulous craftsmanship to complete the of build of your Outdoor Pavilion space.
Enjoy your Chicago seasons on your Trex or DecKorators Composite deck, longer with the addition of a Pavilion.
The solid Pavilion or covered roof allows, the longer use of your outdoor space by providing a dry entertaining space to enjoy all year long. Sit and relax watching your big screen T.V. control your environment space with lighting, fans and ceiling heaters. Buffets, Bars and B.B.Q centers we can work with your budget.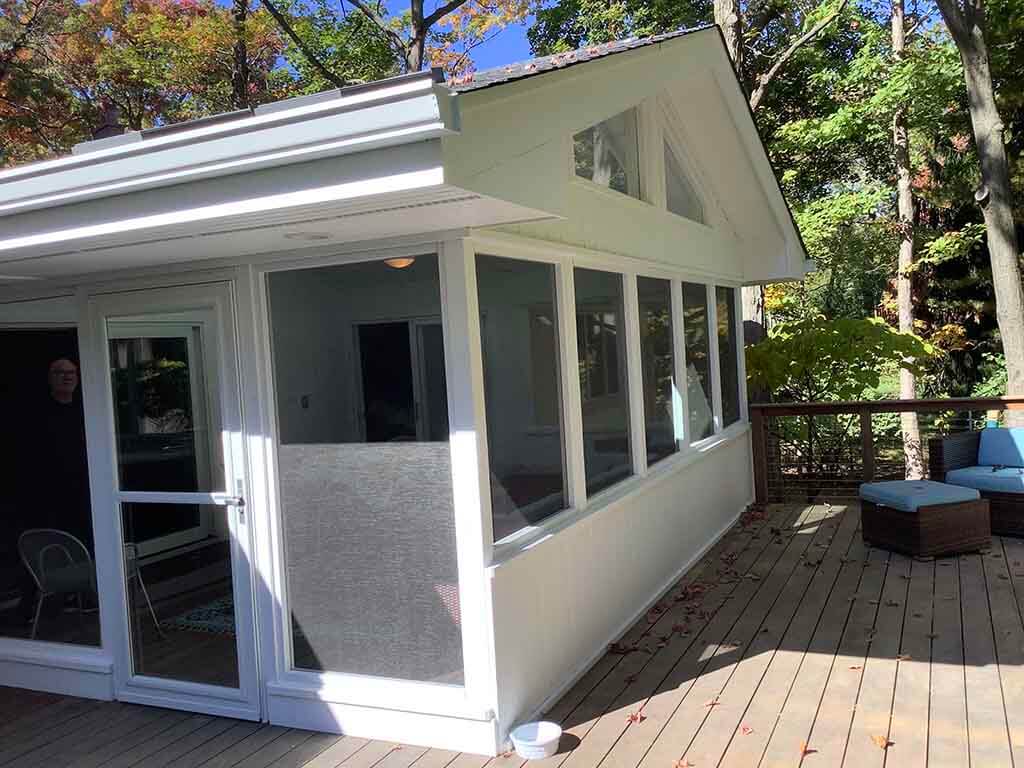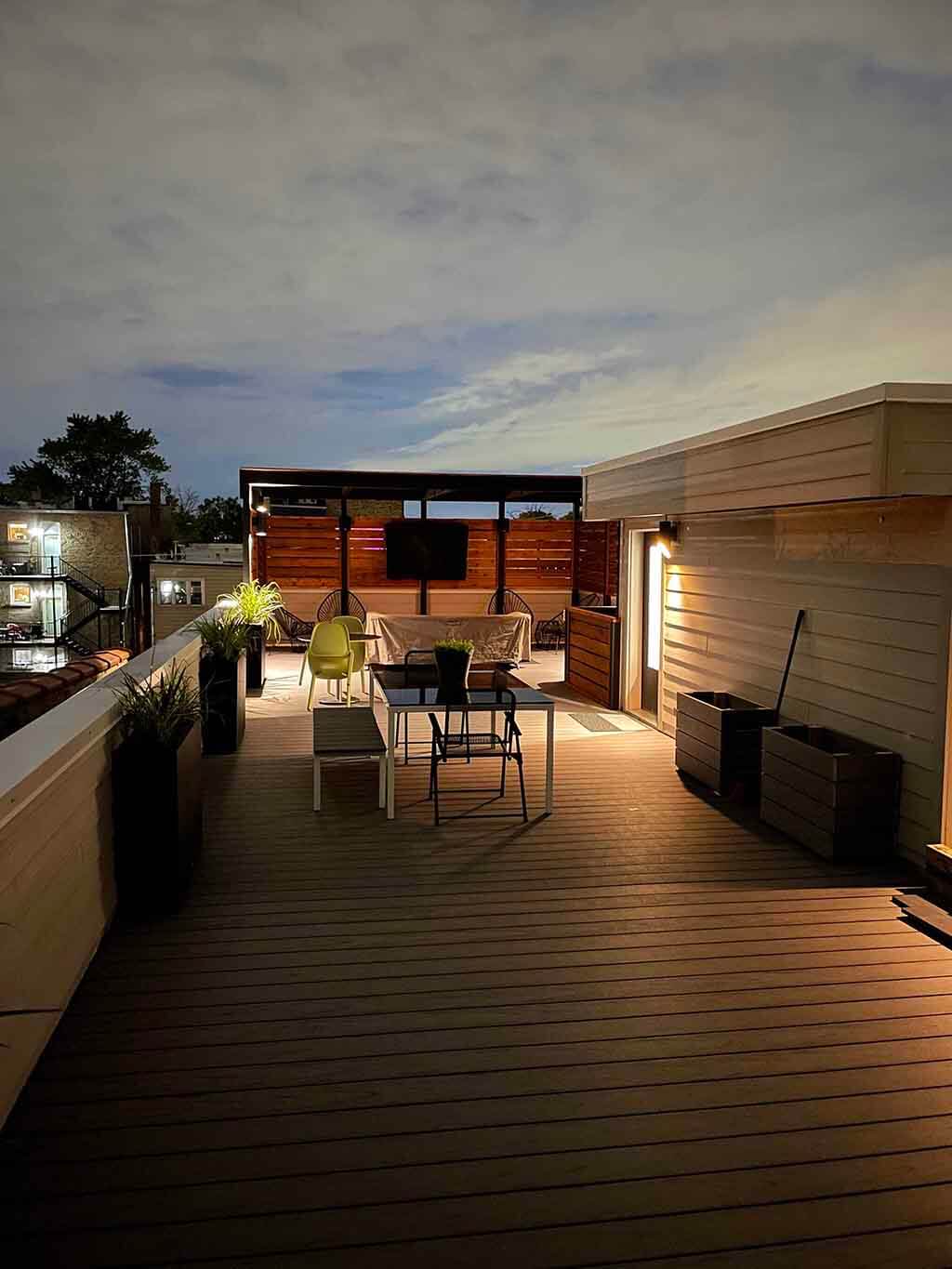 We incorporate the Pavilion spaces with Custom recessed lights or post lighting, Composite ceilings with maintenance free Versatek brand composite ceiling materials, available in 5 warm colors that look like stained wood.
Enjoy your Deck and Rooftop Decks into all the seasons, we enjoy the opportunity to provide that extra living space your dreaming of.
Explore your dreams, Call Unique Deck Builders today or fill out our Contact Form to start the process.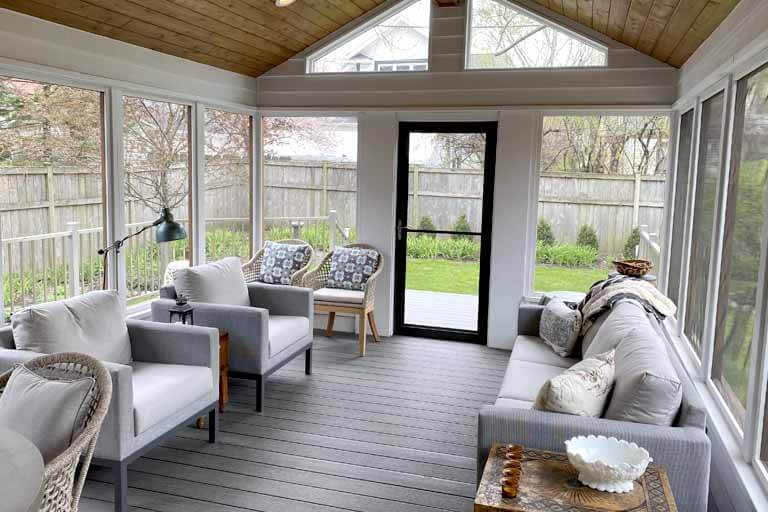 KEEP THE PESTS OUT & GUEST IN
Adding a screened room to your home provides ample benefits, including increased home value, added space, and a place to enjoy the outdoors, free from the elements, sun and insects.
Ready for Your Outdoor Living Project?
Let's Get Building?